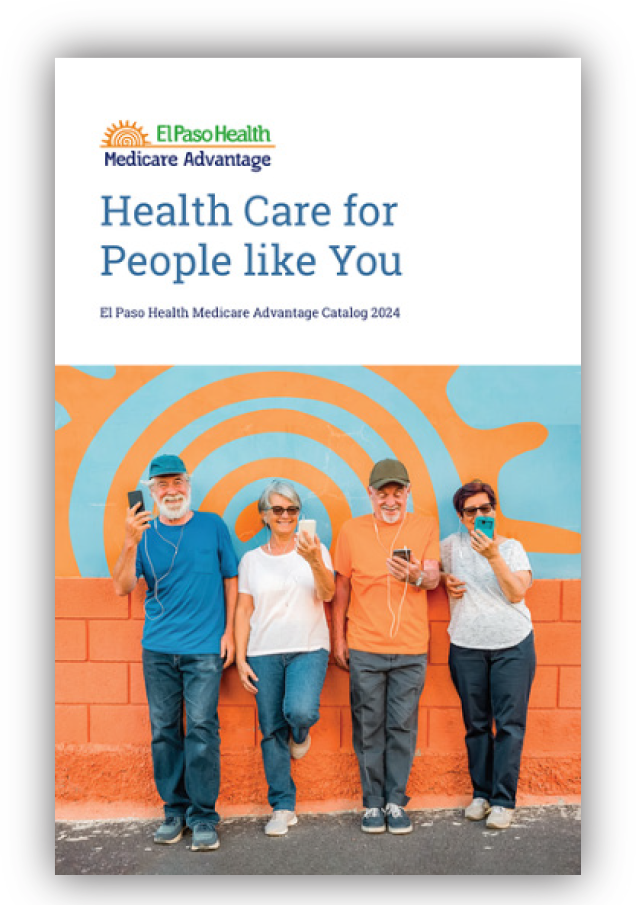 Download Now
2024 Supplemental Benefits
Get your 2024 Benefit Catalog
The Benefit Catalog is a booklet that details the
benefits that El Paso Health members get.
You can download a digital copy on to your device
from the link to the right.
Or we can mail you a printed copy just call the
number below between the hours of
8:00 a.m.- 8:00 p.m. there is no obligation to join.
1-833-742-3125 TTY:711