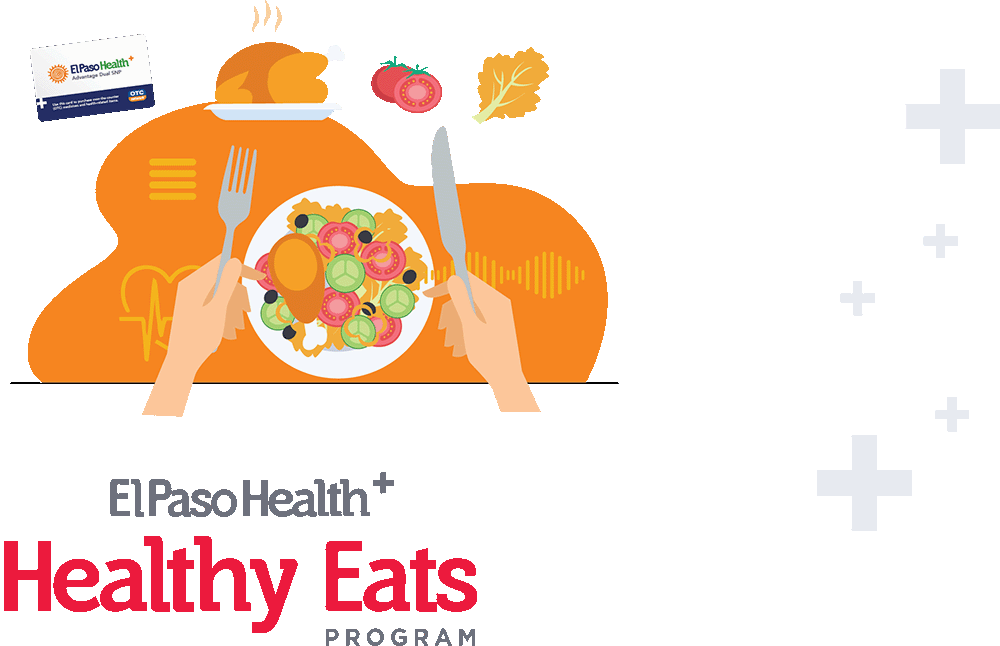 Eating well is vital to good
health. That is why El Paso
Health+ now offers it's
qualifying members the
new Healthy Eats Benefit.
We offer $150 per quarter on
your El Paso Health+ OTC
card to help you obtain
nutritious, healing food.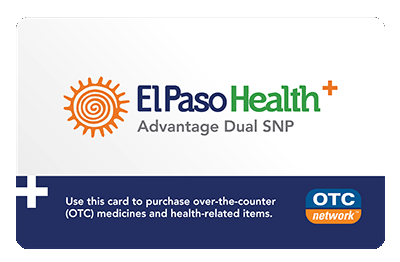 For more information go to myotccard.com
*Quarterly limits apply. Please contact the plan for additional information.
Approved for
Healthy Food Items
Fruits & Vegetables
Meats
Juices
Dairy (Milk, Cheese,
Butter, etc.)
Whole Eggs & Egg
Substitutes
Yogurt
Soy & Other Nut Milks
Bread, Rolls & Tortillas
Canned Foods
Cereal
Pastas
Water
So Much More!